North Korean nuclear tests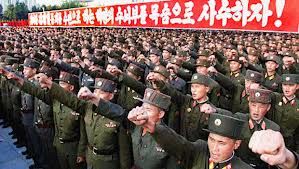 Underground nuclear explosions where carried out by the North Korean communist regime. The 5-6 kiloton nuclear charges caused a 5.2-magnitude earthquake.
On February 12, at 11:57 Japan time, North Korea carried out a 5-6 kiloton nuclear explosion. The explosion caused an earthquake with the strength of 5.2 and was perceived by both the South Korean and Japanese instruments. The explosion occurred at a depth of half kilometer underground.
After the explosion in neighboring South Korea alerted it's military, and summoned the country's National Security Council, and initiated the meeting with the UN Security Council. The Presidency of the United Nations is currently provided by South Korea.
Japan has indicated that it likewise shall convene its National Security Council, the UN Security Council meeting this month, is expected to take place on 19.th.
The Communist regime does not deny the nuclear test.  According to them – They are necessary self-defense measures because of the threat of America.
Kris Haru based on Nakano
Inter Japán Magazin